The Schools of the Episcopal Church of Honduras are serving a vital role in bringing positive change to the nation of Honduras.  The 1,650 students enrolled in the seven bi-lingual schools are preparing to engage the future of Honduras as intelligent, articulate and compassionate people of faith that possess a global perspective and the skills necessary to make a positive impact on their world.   In spite of limited resources, the dedicated educators of these schools are committed to providing the finest educational opportunity possible to all students.  Through the generous gifts of those who value the work of these schools, over the next three years the Episcopal Schools of Honduras will implement a 21st Century model of education that will take advantage of the latest technologies and pedagogical approaches to education.
St. Barnabas Episcopal School, Deland, FL, enjoys a School to School Relationship with St. Mary's Bi-Lingual School in Tegucigalpa.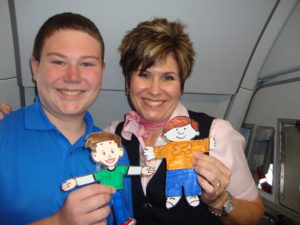 Read more about the role of the Schools of the Episcopal Church of Honduras.